Durham Chiropractic Centre's Mission Statement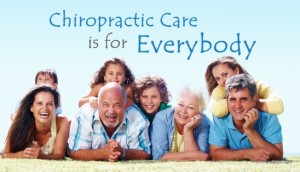 Our mission is to provide your family with a healing environment where purposeful adjustments are passionately delivered to ignite the power within!
Our mission is to educate the world by sharing the truth of a chiropractic lifestyle thereby restoring balance and harmony in a natural way!
Our mission is to be an instrument that will inspire you to share the dream of a subluxation free world with everyone you meet!
Our mission is to give an adjustment to every person, every day with the intention of creating a ripple of healing that expands to the far corners of the globe!
Our mission is to change your mind, giving you the opportunity to change your life!